Intel Compute Stick – The Computer in your Pocket. The title gives you a hunch of what we are gonna bring you guys today. Yes its all about the Intel's smallest computer that fits in the palm of your hand called the Intel Compute Stick.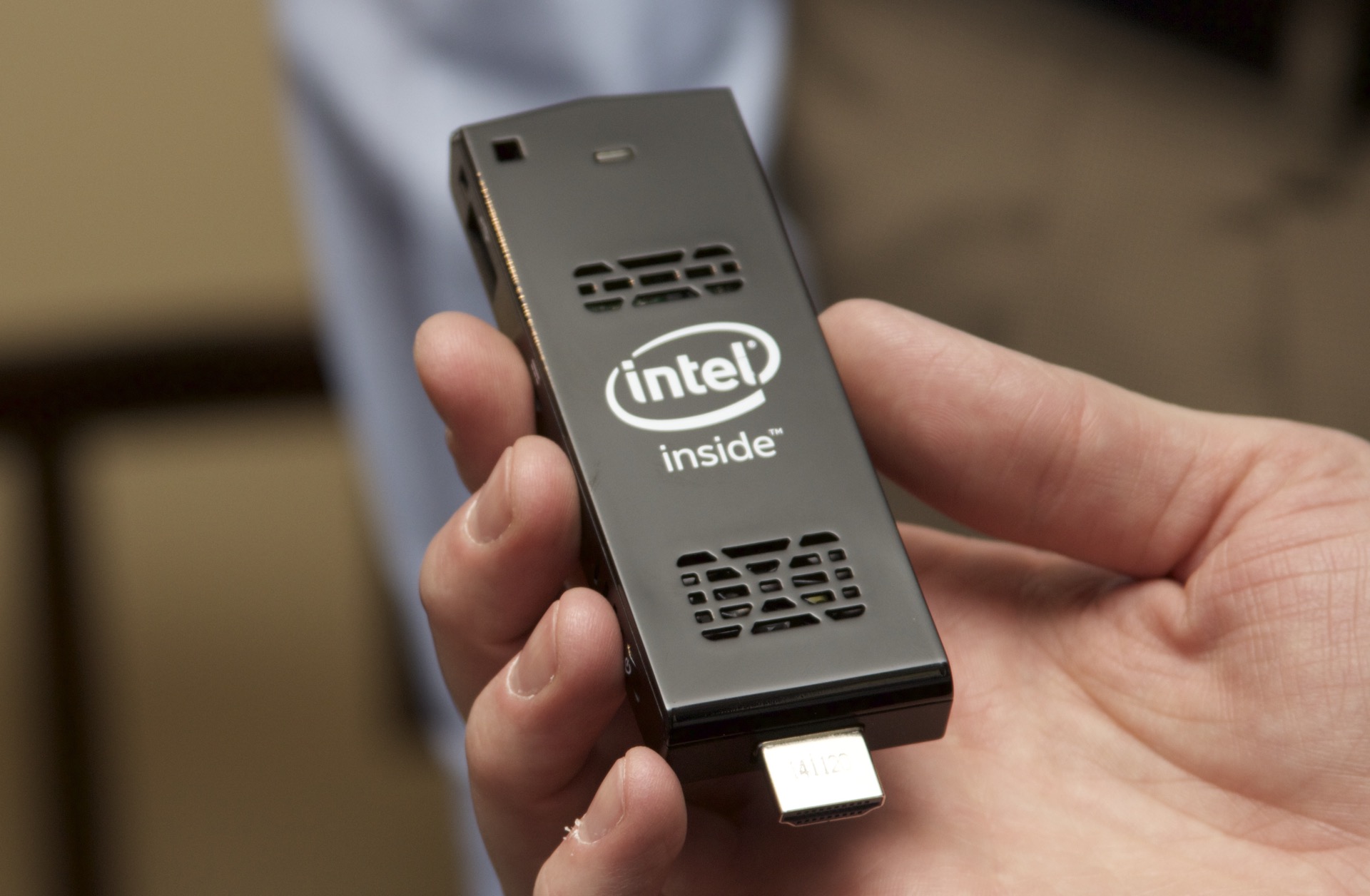 This tiny device from Intel is able to transform any HDMI TV or display in to a complete computer. As for the intel website the Intel Compute Stick is powered by a choice of Intel Atom or Core M processors with up to 4 GB memory and 64 GB of on-board storage. Just like Intel says "it's what's inside that makes the biggest difference".
The Compute Stick is available with two different specifications as per their website, The one with higher specifications (2GB of RAM, 32GB of eMMC storage running Windows os) would cost you $ 109.99 & the lower version (1GB of RAM, 8GB of storage running Linux Ubuntu) is priced at $ 74.99. The unit comes with built-in Wi-Fi / Bluetooth, 1 x USB port, 1 x Micro SD Card Reader & 1 x HDMI port. Having all these connectors the Intel Compute Stick is only 4.06″ in height, 1.46″ in width and 0.47″ in depth.
And here comes the part where Intel Compute Stick makes us check it out so closely with its best feature, The Intel Remote Keyboard app. This is a very new app from Intel for Android and IOS mobile devices which allows users to wirelessly control the Intel Compute Stick. This free app enables you to easily use your smart phone or tablet as a keyboard and mouse, improving your HTPC or entertainment experience.